Community Projects
The activities undertaken by the members of the Black Isle Men's Shed have included a variety of projects for local community organisations.
Provided we are confident that we have the skills to deliver a quality item to the group concerned, we would ask that they cover the cost of any material used in the construction and make a donation to the funds of the Shed.
Avoch Primary School Mural Project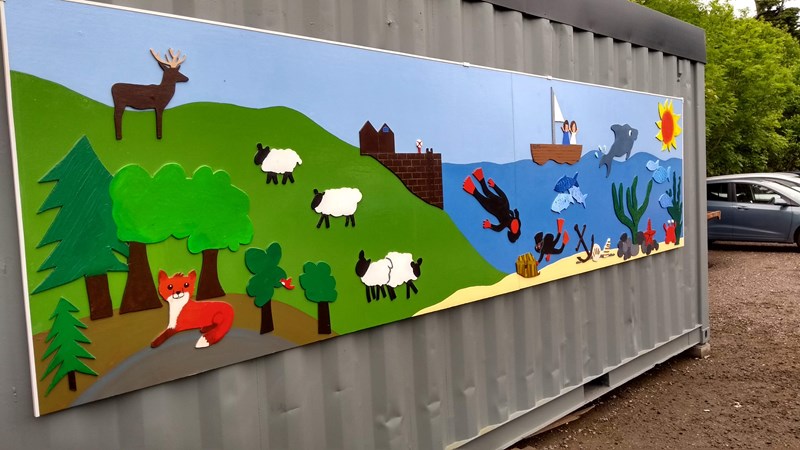 The creation of a mural featuring the fauna and flora of the local area.
The pupils of Avoch Primary School designed the shapes which became the templates and the members of the Black Isle Men's Shed then created the wooden shapes which once painted, will be affixed to a board and displayed in the school.
A very successful and rewarding project which connected the old gadgies from the Shed with the kids of the school! Please click here for photos of the opening ceremony. (Opens in a new browser window.)
---
Black Isle Cares Outdoor Furniture Project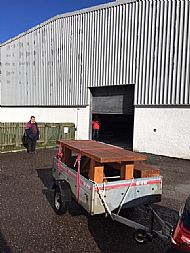 We were asked to build a table and bench for the Black Isle Cares organisation.
---
North Kessock Ticket Office Project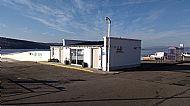 The Old Ticket Office at North Kessock has been turned into a community hub by a group of local residents and they asked us to see if we could install a dolphin hydrophone in the building to allow visitors and locals to listen to the animals which frequent the Firth. This has been achieved by renovating and repairing an existing hydrophone and transmitter at the South Kessock pier and having it send a signal to the building on the North Pier.
A laptop with specialist software, a 'dongle' based receiver and wireless speakers in the North Kessock building are in the process of being commissioned in time for the arrival of the dolphins in Spring.